Welcome to the Used Forklift Genie — a website that finds you used forklift dealers in your area.
Instead of searching through online listings and classifieds and trying to buy from an individual owner with no warranty, the Used Forklift Genie finds out what you need and then finds you up to 5 professional used forklift dealers near you.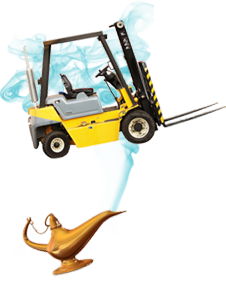 Try the Used Forklift Finder — it's free!
Get up to 5 used forklift prices from competing professional dealers
Choose  the best price — save $1000's!
Or... Browse by Manufacturer: